Jason Skala
Attorney at Law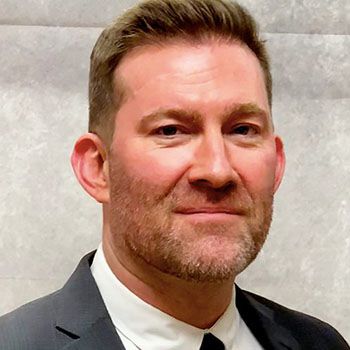 I am a lifelong Alaskan raised in Chugiak, Alaska. I attended elementary school, junior high, and high school in Chugiak/Eagle River, graduating from Chugiak High School in 1990. I went on to play college football at Kenyon College. After lettering, I transferred to Cornell University, where I received my bachelor of arts in political science in 1993. I graduated from Loyola Law School in Los Angeles, California in 1999, and I am a member of the California and Alaska state and federal bars.
Growing up in Alaska, I developed a lifelong love for the outdoors and a deep respect for the skills and knowledge of indigenous Alaskans. My love of hunting brought me to Barrow (now Utqiagvik) for the first time in 1990 to attend the spring whaling festival, Nalukataq, and admire firsthand the greatest single hunting ever undertaken by humans – the sustainable harvest of whales that let humans settle and thrive in the most challenging environment on earth. Hunting, fishing, hiking, boating, and camping have also permanently impressed upon me the importance of our health and the need to be physically able to meet the demands of living in the last frontier.
My practice is limited exclusively to serious personal injury and wrongful death cases only. Lots of lawyers advertise their services for personal injury, family law, criminal law, adoptions, etc. This firm, however, dedicates itself exclusively to championing the injured and representing them with a singular focus on personal injury law and recovering for my clients the maximum the law allows for their claims.
I grew up around my father's medical office in Eagle River, where my brother, Dr. Robert Skala, continues to practice family medicine. I have a lifelong familiarity with the medical challenges faced by seriously injured Alaskans and their friends and families that have to lean in to support them in their time of need.
It is the goal of this firm to provide our clients with the information they need to make informed decisions about their cases and to take away any mystery, apprehension, or anxiety about the claims process. We work for you, we work with you, and we win.
It is never too early to consult a lawyer about your personal injury issue. Arrange a completely free, initial consultation with Jason Skala in Anchorage. We are waiting to hear from you by phone. You can also reach out online by filling out a quick form.
I want to help you
sucessfully tell your story.